Every month, I receive a YA fantasy novel in my Fairyloot subscription box. Sometimes, it's a book I've been looking forward to, other times my initial reaction is more "oh…". State of Sorrow by Melinda Salisbury definitely landed in the second category. The cover was super pretty, but I would never pick up this book myself based on how it looks. However, I quickly experienced once again that you should never judge a book by its cover!
Sorrow's father is the chancellor of Rhannon, but after a tragedy almost 18 years ago that took the lives of his son and wife, he has spent his time locked way in grief. Instead, it is Sorrow who takes the important decisions in the Court of Tears. At night, she seeks comfort in the arms of Rasmus, a young man from the neighbouring country of Rhylla. But this familiar life will soon come to an end when enemies plan to make their move against Sorrow and the entire country.
I love some good court intrigue and State of Sorrow did not disappoint. There was plotting and scheming all over the place, with not everybody being who they pretend to be. I can't go into much detail here, because it would give away important plot points, but wow, this book had me absolutely hooked!
Dropped in the deep end
The story got going straightaway, instead of first taking some time to slowly introduce the characters. This might be a bit overwhelming at first because there are quite a number of names to remember, but being dropped in the deep end didn't really bother me. If you do find yourself wondering who everyone is, there is an overview of all the characters at the end of the book.
There is not a lot of action in this book, don't expect combat scenes or chases or anything. The events mainly happen through dialogue. This may or may not be your thing, just know what to expect.
Despite State of Sorrow being 450 pages long, it never dragged or got boring. There were twists along the way to keep it interesting and there was barely any "filler" content, it was all strongly focused on the main plot. Melinda Salisbury's writing also contributed to this. Her writing style flows really well and it had the right balance between being to the point and adding an extra layer with gorgeous descriptions.
In her acknowledgements at the end of the book, Melinda Salisbury writes "I don't know if this is the first book of mine you've read, but I sure hope it won't be the last". In my case it definitely won't be the last. I can't wait for the sequel to State of Sorrow because there is so much left to be told. So many questions and a major cliffhanger! In the meantime, I might get myself her other books, The Sin Eater's Daughter trilogy sounds equally interesting.
An Dierickx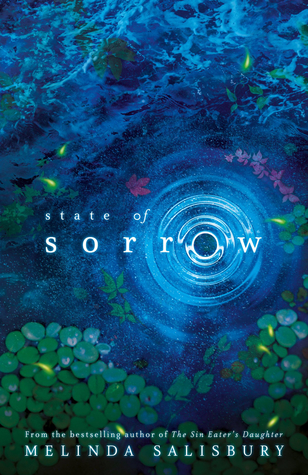 State of Sorrow
January 5, 2018
464
Sorrow all but rules the Court of Tears, in a land gripped by perpetual grief, forever mourning her brother who died just days before Sorrow was born. By day she governs in place of her father, by night she seeks secret solace in the arms of the boy she's loved since childhood. But when her brother is seemingly found alive, and intent on taking control, Sorrow has to choose whether to step aside for a stranger who might not be who he claims to be, or embark on a power struggle for a position she never really wanted.